Welcome to www.asianfagaceae.com!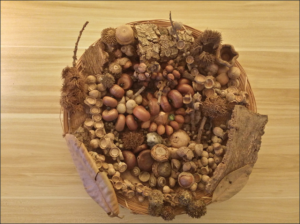 This website and the projects it supports would not be possible without the generous help and donations from scientific collaborators and institutes, private individuals and fellow Fagaceae enthusiasts from around the world. Materials on this website can be used for limited educational purposes, as long as the original source and this website are cited. Below you will find an overview of major contributors and collaborators in the creation and maintenance of this site. Where available, other useful websites are listed and we encourage you to visit these, as they provide valuable resources for the study of Fagaceae diversity and evolution, as well as other major tree families.
Interested to make a contribution to this website or provide support for research on tropical Fagaceae? Would you like to learn more about ongoing work? Please contact me here!!
Thank you!


**********************************************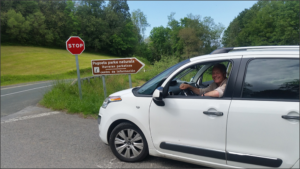 Mr. Jean-Louis Hélardot, French Physician and specialist on Oaks, Maples, Conifers and Ashes.
Jean-Louis has long been an enthusiastic and highly skilled collector and grower of trees, particularly of Oaks. He is managing two superb and large websites which hold a wealth of information on his four main groups of interest, and on many of the arboreta and gardens with which he connects regularly. I am very grateful for his continued support in my projects and in building this website.
Oaks of the World: Click here!
Major tree families: Click here!
**********************************************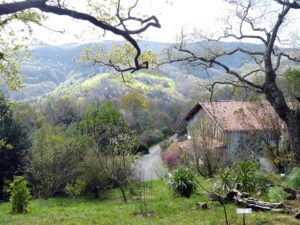 Mr. Paco Garin, founder and head of collection management of the magnificent Iturraran Botanical Garden in Basque Country.
Paco Garin has been heading the ever-growing collections of the Iturraran Botancial Garden in Basque Country from 1986-2012, and is still involved with the garden on a daily basis. The collections at Iturraran are nothing short of spectacular. From humble beginnings of a loosely arranged collection of species selected mainly for their colors and ornate leaves, the garden, with its immaculate 18th century farmhouse serving as the Pagoeita National Park visitor center (Pagoetako parke naturala), has grown into a wild and beautiful place, holding around 4500 species of trees and shrubs from all over the world. Almost half of the world's species of Quercus can be found in this one single location. The garden is situated on Iturraran hill, which itself is in the foothills of Mount Pagoeta and experiences a mild climate allowing for the growth of a very wide array of species. On my visits to Iturraran, I never fail to get a feeling as if I'm floating in a sea of trees, and as you walk through the garden, the diversity of species, and their geographic origins, is simply dazzling. If you are a lover of plants, I recommend to place this garden high in your must-see list. I am indebted to Mr Garin for his kind support and his generosity in sharing from his high quality images of Fagaceae for use in this website.
Jardín Botánico de Iturraran (facebook page): Click here!
The garden of Iturraran, result of a hobby (on zientzia.eus): Click here!
The Iturraran Botanical Garden (on the website of the International Oak Society): Click here!
The Iturraran Botanical Garden (on the Basque Country tourism website tourism.euskadi.eus): Click here!
**********************************************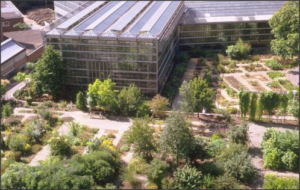 Dr. Jan De Langhe, Dendrologist. Ghent University Botanical Garden, Ghent, Belgium.
Jan works as a dendrologist at Ghent University Botanical Garden in Belgium. His main activities consist of the identification of woody plants, and in particular the construction of vegetative identification keys to woody plants in European collections. Many of the species on this website have been meticulously photographed and prepared by Jan, and I am indebted to him for his generous contributions.
Belgian plant collections: Click here!
Botanical Garden Ghent University: Click here!
History of the Botanical Garden Ghent: Click here!
Arboretum Het Leen Eeklo: Click here!
JDL plant identification keys: Click here!
JDL plant identification keys: Click here!
JDL leaf illustrations OAK ICRA Checklist: Click here!
**********************************************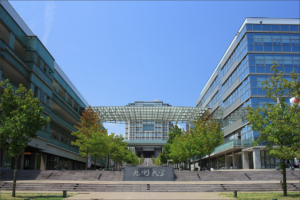 Professor Tetzakazu Yahara, Dr. Shuichiro Tagane and their research team at the Laboratory of Ecological Science at Kyushu University, Fukuoka, Japan.
The research group of Professor Yahara at Kyushu University undertakes a broad array of studies in ecology ranging from evolutionary, behavioral and pollination biology to community phylogenetics and plant diversity throughout Asia. Throughout our collaboration, my work has benefited substantially from their work on tropical Asian plant families, and their contribution to this website with images and species data is fundamental to its ongoing development as a resource and research base. I am very grateful for their continued support.
Dr. Shuichiro Tagane:: Click here!
**********************************************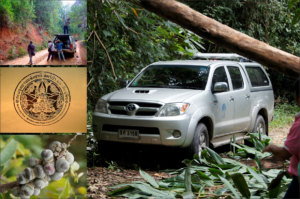 BKF (the Forest Herbarium), Bangkok, Thailand.
BKF (the Forest Herbarium), or Office of the Forest Herbarium, is under the auspices of the Department of National Parks, Wildlife and Plant Conservation (DNP) which was separated from the Royal Forest Department (RFD) in 2002. The DNP is an implementing agency for the forest and wildlife policies covering both ex-situ and in-situ conservation in Thailand through national parks, wildlife sanctuaries, and forest research institutions including BKF. The Forest Herbarium is Thailand's biggest herbarium and a center of scientific excellence in taxonomic and biodiversity research and as such, contains an international collection of over 200,000 preserved specimens, mainly of flowering plants and ferns collected in the country and the region. BKF undertakes research on plant and fungal taxonomy, forest ecology, ethnobotany and conservation biology. Joint field and herbarium research throughout Thailand with various staff members of BKF, forms an integral part of the data on this website and I would like to kindly acknowledge their generous support in facilitating my work on this family in Thailand.
The Forest Herbarium: Click here!
Department of National Parks, Wildlife and Plant Conservation, Thailand: Click here!
**********************************************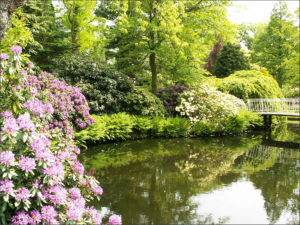 Mr. Gert Fortgens of Trompenburg Gardens and Arboretum, Rotterdam, the Netherlands.
Trompenburg Gardens and Arboretum has a history of over 150 years as a green heart under the smoke of Rotterdam. From its early beginnings as regularly flooded marshland, to drained and cultivated pasture, it was brought into botanical hands, first as private country park and arboretum, then slowly opening up to the general public with important additions of neighboring gardens and estates. New functions were added over the years and Trompenburg now forms an oasis of green quiet inside the bustling port city of Rotterdam. Gert has been the hortulanus and director since 1996 and has played an important part in the modernization of the facilities, arboretum and gardens. Our collaboration and his support for my work and the website is important in providing study materials, images and distribution information.
Trompenburg Gardens and Arboretum: Click here!
History of Trompenburg Gardens and Arboretum:: Click here!
**********************************************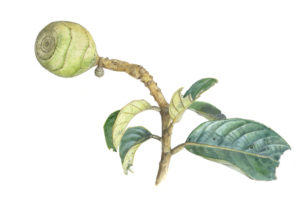 Mrs. Keiko Tokunaga, Japan.
Asianfagaceae.com is proud to welcome and showcase fine botanical art pieces, created by Mrs. Keiko Tokunaga from Japan. Her designs cover both temperate as well as tropical Fagaceae, spanning many genera and different continents. Mrs. Tokunaga runs the website Donguriworld, on which more information can be found about her work!


Fine Japanese art at Donguriworld.com: Click here!
**********************************************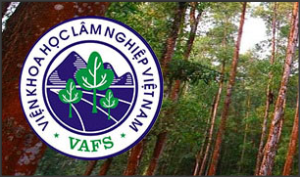 Mr. Hoang Thanh Son, botanist, Silviculture Research Institute, Vietnamese Academy of Forest Sciences.
Hoang Thanh Son works as a botanist at the Silviculture Research Institute (SRI) of the Vietnamese Academy of Forest Sciences (Department Of Forest Plant Resources) in Hanoi. He is wel skilled in the identification and assessment of species diversity in the field and herbarium, in particular of families such as Begoniaceae, Balsaminaceae, Gesneriaceae, Annonaceae and Dipterocarpaceae. I am particularly grateful for his support in assessing and displaying the amazing diversity of Fagaceae species in Vietnam.
Silviculture Research Institute: Click here!
**********************************************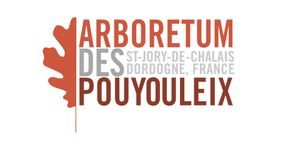 Ms. Béatrice Chassé and Mr. Gérard Lionet, Arboretum des Pouyouleix, France.
Pouyouleix Arboretum is the largest oak collection in France, showcasing the incredible diversity in oaks with over over 300 species from around the world in a 25 hectare countryside landscape setting. The arboretum also hosts a wide array of trees and shrubs in other plant families. I'd like to warmly acknowledge Béatrice and Gérard for their contributions to this website and my ongoing work on the Asian oaks.
Arboretum des Pouyouleix, St.-Jory-de-Chalais, Dordogne, France: Click here!
**********************************************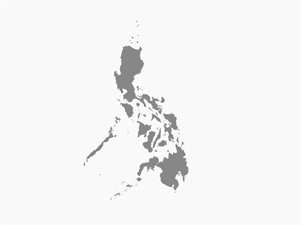 Pelser, P.B., Barcelona, J.F. & Nickrent, D.L.: Co's Digital Flora of the Philippines (www.philippineplants.org) and Nickrent, D.L., Costea, M., Barcelona, J.F., Pelser, P.B. & Nixon, K. (2006 onwards) PhytoImages (http://www.phytoimages.siu.edu).
Co's Digital Flora of the Philippines and PhytoImages are the result of many decades of painstaking work, aimed at putting together a preliminary Flora of the Philippines. Following historical setbacks in the establishment of the country's Flora, and the tragic loss of Leonard Co in 2010, these two websites now represent the most complete and updated record of the Philippine Flora. The authors of the above websites are kindly acknowledged for their contributions to www.asianfagaceae.com. Any materials on this website credited to Co's Digital Flora of the Philippines and PhytoImages can not be shared further without previous permission from said owners. Please contact us for more information. Thank you!
PhytoImages: Click here!
Co's Digital Flora of the Philippines: Click here!
**********************************************
Research funding and technical support.
Some components of the data on this webportal are/were supported with funding or technical support from the organizations listed below. I would like to acknowledge (click on the logo to go the site):