Welcome to AsianFagaceae.com:
The complete online webresource for information on the evolutionary history, diversity, identification and conservation of over 700 Species of Asian trees!
On this website you will find information on all species of Fagaceae found in Asia, arranged according to genus, geographic region and research topics. The site also provides (links to) data on genomic information, regional species checklists, literature, ongoing fieldwork and botanical collections, as well as floristic works in progress and news updates on current projects. This site is under continuous development. In addition to over 700 species pages on Asian taxa, a further 400+ pages are available treating all the non-Asian species in Fagaceae, covering Fagaceae occurring in the Americas, Europe and the Mediterranean region. Finally, a list of common Quercus hybrids will be made available as well. Check back regularly for project news, new images/data and page updates!
How to Cite the site:
This website is created to support ongoing research work on Asian Fagaceae, and to serve as a center for resource and information dissemination on this globally important plant family. As such it is an important reference of past work, and an actively updated repository of ongoing work aiming to promote our understanding and conservation of these species. Your citation of this webste will help to ensure its continued availability and improvement. Please use the following citation in your work:
Strijk, J.S. (insert current year). 'asianfagaceae.com – The complete database for information on the evolutionary history, diversity, identification and conservation of over 700 Species of Asian trees. Published on the internet; https://www.asianfagaceae.com/ Retrieved on (insert current date).'
For more information please consult the Contact page, or visit any of the links below. Thank you!
More information on my work can be found here (click on the logo to go the site):
Or visit the new website of the Alliance for Conservation Tree Genomics (ACTG) for an overview of other research projects www.actg.science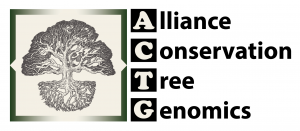 ---
Some components of the data on this webportal are/were supported with financial or technical support from (click on the logo to go the site):
---
Breaking news May 2021!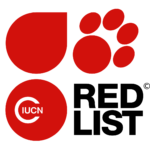 With the Red List of Oaks 2020 now released and providing unprecedented details on the distribution of oak trees, population trends, and the dangers that they face, all IUCN assessments have now been linked to the Quercus species on this website. All online assessments on the IUCN Red List can be found and accessed through the species pages by clicking on the assessment icon at the top of each page. Among the 430 oak species found worldwide, 32 species are threatened in Mexico, 36 in China, 20 in Vietnam, and 16 species in the United States. The proportion of endangered oak trees is higher than the global threat levels for mammals or birds. Read more on the Red List of Oaks 2020 and what it will mean for our efforts to protect endangered species! >>Researchers estimate nearly one-third of oaks are threatened with extinction<< Red List of Oaks 2020 available here Follow @ACTGenomics on Twitter, visit the homepage www.actg.science or keep an eye on the recent updates feed on this page!
---
How to navigate this site?
There are several ways in which to locate and find species, genera and geographic communities of Fagaceae on this site. You can go directly to the genus of your choice by using the "Genera"-submenu on the right-hand side of each page. Alternatively, if you are interested in the Fagaceae of a particular geographic region in Asia (or elsewhere), you can select one of the menu options in the main header. Finally, if you are searching for a particular species, name, or species attribute/keyword, please use the search function at the top right of each page, or search the content of any individual species tables by using the blue magnifying glass!