5 February 2018

…Delicate Japanese botanical artwork now showing on Asianfagaceae.com!…
Asianfagaceae.com is proud to welcome and showcase fine botanical art pieces, created by Mrs. Keiko Tokunaga from Japan. Her designs cover both temperate as well as tropical Fagaceae, spanning many genera and different continents. Mrs. Tokunaga runs the website Donguriworld.com Click here, on which more information can be found about her work!
**********************************************
9 January 2017

…Les Herbonautes missions are open again!…
In 2016, staff at the MNHN in Paris together with RECOLNAT and Tela Botanica, organized the first mission on Asian Fagaceae, to support the work on the new Flora for Cambodia, Laos and Vietnam. The first mission was centered around the extensive collections of Eugène Poilane. As a result of the mission, the 63 members of the mission inventoried and assessed data of over 3000 specimens, numbering over 60000 individual contributions! More information on Poilane and the mission and can be found here:
Sur les chemins de l'infatigable Eugène Poilane: Click here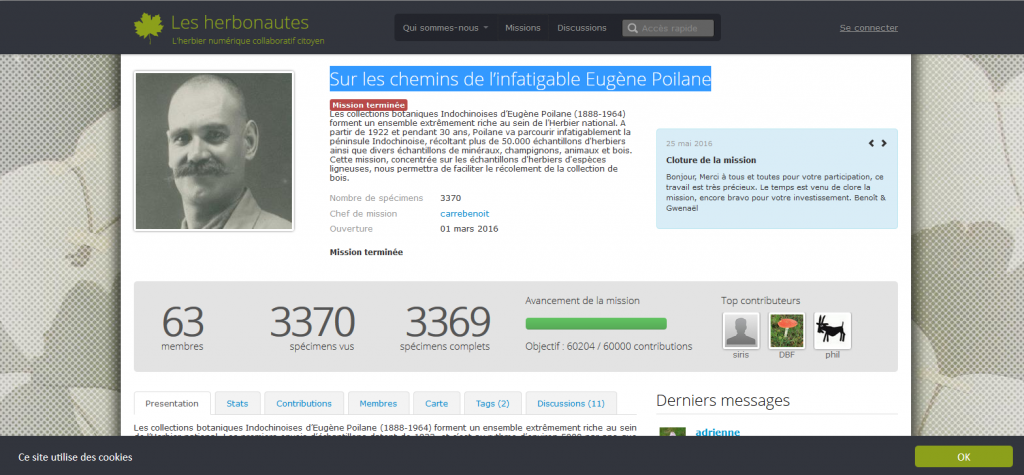 Starting from December 2016 onward, two more missions on the Herbonautes platform will be launched. The first one, and currently open for you to join, is focused on Asian Quercus. If you are interested to join and support the work, or just learn more about the platform, please visit here:
Fagacées d'Asie et d'ailleurs: Click here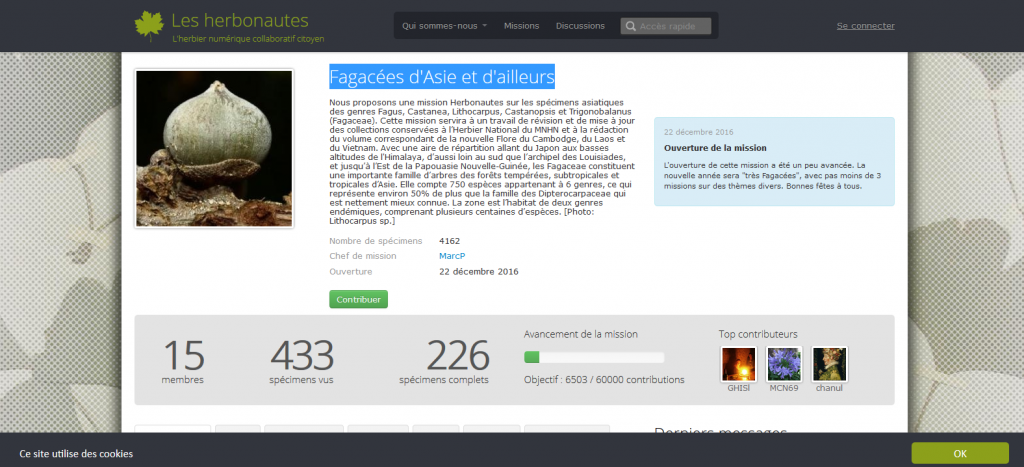 The second mission scheduled for later in 2017, will treat the extensive collections of Lithocarpus, Castanopsis, and associated genera in Asia. The announcement for this mission will be communicated through this website, so stay tuned!
**********************************************