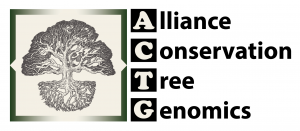 In recognition of the urgent need for on-the-ground conservation and research efforts in the mega-diverse tropics, ACTG has partnered with Pha Tad Ke Botanical Garden in Luang Prabang, Lao PDR. Pha Tad Ke is Lao's first botanical garden and as such, is positioned at the frontline of biodiversity and conservation research in one of Asia's least studied regions. By basing our Alliance's headquarters at PTK, and coordinating our research efforts from within the region, we support Pha Tad Ke in becoming a driving green force in Laos, helping it to secure a sustainable and knowledge-driven future for the country and it's rich natural and cultural diversity.
You can find more information on Pha Tad Ke Botanical Garden on their website: Read more

---
ACTG contact information:
Alliance for Conservation Tree Genomics, Pha Tad Ke Botanical Garden, PO Box 959, 06000 Luang Prabang, Lao PDR.
For all questions and enquiries, please contact ACTG via email: asianfagaceae -at- hotmail /dot\ com , or contact us via Twitter @ACTGenomics.