Flora of Singapore – Fagaceae
Welcome! These pages will soon be home to the project for the "Flora of Singapore – Fagaceae", part of a new project coordinated and funded by Singapore Botanical Gardens to complete the Flora of Singapore. Until then, please take a look below at the species known from Singapore. An interactive key will be made available here upon completion of the project. The coming 3 years will see re-inventories and revision of existing collections at Singapore Botanical Gardens and the SBG herbarium.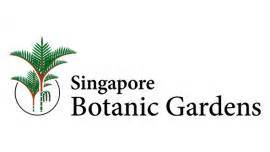 Singapore Botanical Garden homepage
The Fagaceae of Singapore
More information will be available here shortly.
Castanopsis hystrix Miq. Read more
Castanopsis inermis (Lindl.) Benth. & Hook.f. Read more
Castanopsis javanica (Blume) A.DC. Read more
Castanopsis lucida (Nees) Soepadmo Read more
Castanopsis malaccensis Gamble Read more
Castanopsis megacarpa Gamble Read more
Castanopsis nephelioides King ex Hook.f. Read more
Castanopsis schefferiana Hance Read more
Castanopsis wallichii King ex Hook.f. Read more
Lithocarpus bennettii (Miq.) Rehder Read more
Lithocarpus cantleyanus (King ex Hook.f.) Rehder Read more
Lithocarpus conocarpus (Oudem.) Rehder Read more
Lithocarpus cyclophorus (Endl.) A.Camus Read more
Lithocarpus elegans (Blume) Hatus. ex Soepadmo Read more
Lithocarpus encleisocarpus (Korth.) A.Camus Read more
Lithocarpus ewyckii (Korth.) Rehder Read more
Lithocarpus gracilis (Korth.) Soepadmo Read more
Lithocarpus hystrix (Korth.) Rehder Read more
Lithocarpus lucidus (Roxb.) Rehder Read more
Lithocarpus sundaicus (Blume) Rehder Read more
Lithocarpus wallichianus (Lindl. ex Hance) Rehder Read more
Quercus acutissima Carruth. Read more
Quercus argentata Korth. Read more
Quercus myrsinifolia Blume Read more
Quercus gilva Blume Read more
Quercus oidocarpa Korth. Read more
Quercus salicina Blume Read more