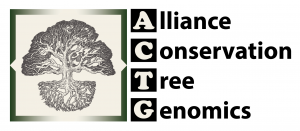 (please check back here for regular updates)
Peer reviewed
– Cvetkovic, T., Hinsinger, D.D., Strijk, J.S. 2019. Exploring evolution and diversity of Chinese Dipterocarpaceae using next-generation sequencing. Scientific Reports 9:11639. PDF available HERE
– Hinsinger D.D., Strijk J.S. (2019). Plastome of Quercus xanthoclada and comparison of genomic diversity among selected Quercus species using genome skimming. PhytoKeys (in press).
– Kooyman, R.M., Crayn, D., Joyce, E., Morley, R., Rossetto, M., Slik, F., Strijk, J.S., Su, T., Yap, S., Wilf, P. 2019. Origins and Assembly of the Southeast Asian Perhumid Rainforest. Annual Review of Ecology, Evolution and Systematics 50. Early-view available in July! HERE
– Liang, X.J., Hinsinger, D.D., Elias, R.B., & Strijk, J.S*. (2019). The plastome sequence of Laurus azorica (Seub.) Franco, an endemic tree species of the Azores islands. Mitochondrial DNA Part B, 4(1), 363-365. PDF available HERE
– Strijk, J.S*. & Son, H.T. (2019). Lithocarpus gigantophyllus (Fagaceae), a new record from Loei province (Thailand). Thai Forest Bulletin (in press).
PrePrint (not peer reviewed)
– Strijk, J.S.*, Hinsinger, D.D., Roeder, M., Chatrou, L.W., Couvreur, T.L.P., Erkens, R., Sauquet, H., Pirie, M.D., Thomas D.C., Cao. K. 2019. The soursop genome and comparative genomics of basal angiosperms provide new insights on evolutionary incongruence. BIORXIV / 2019/639153. HERE
– Strijk, J.S.*, Hinsinger, D.D., Zhang, F.P., Cao, K. 2019. Trochodendron aralioides, the first chromosome-level draft genome in Trochodendrales and a valuable resource for basal eudicot research. BIORXIV / 2019/650424. HERE